Induction Videos For Every Industry
An induction video is a great way of delivering company information simply, quickly and concisely
Your Site Induction Video (sometimes called an Online Induction Video) can include all the relevant safety information including site contacts, muster points and layouts. Combine this with our award-winning Compliance Management System and it's easy to see how many hours of Inducting and Paperwork we can save you.
If you've ever presented regular induction sessions you'll know how difficult it is to make sure you deliver the same message every time. You'll know how much time you're spending inducting staff that might only be on site for only a few hours, and if you have multiple sites the induction problem just gets bigger!
Induction Video
An induction video is a great way of delivering company information simply, quickly and concisely. Your company message has to be delivered clearly and efficiently and when you have many different sites or offices the problem just gets bigger.
With a company induction video, new employees are able to engage and share the goals and aspirations. They'll see the history of the company, who their line managers are and all the important health and safety information like uniform, PPE, fire procedures and so on. You're in control – so you can add what you like and by using the video through our CMS, you'll have a monitored system of tracking which enables you to see who's done their induction and when.
Delivering Induction Videos to Many Industries
What Do Our Customers Think?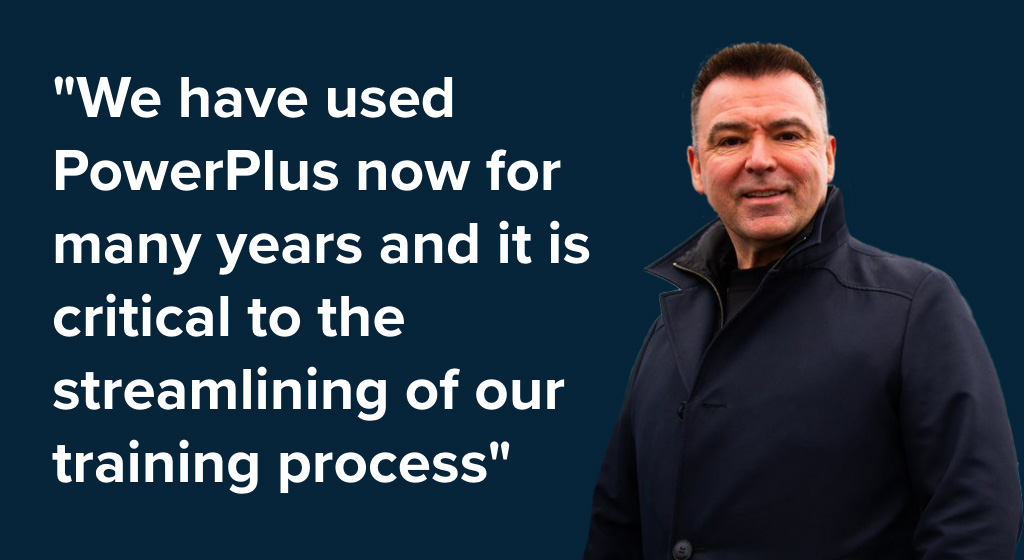 How employees and contractors operate on site is crucial to the success of any company and, the quickest and most cost effective way to successfully induct new employees is through video.
I would definitely recommend the team at PowerPlus and their services to other companies that are interested in smoothing out their induction processes or health and safety training.
Airco is a leading multi-disciplinary building services company, employing more than 80 staff. Airco has now become a truly national company, with engineering teams based close to our customers in key strategic locations around the UK and offices in Milton Keynes and Central London​ who all need training and inducting for different sites and departments. The portal and support that they have received explains why this mammoth task is now so much easier. All they have to do is send a link to their personalised Airco portal and they can be trained around the world!
Need Some Induction Video Examples?

Highways Common Induction
Highways England is the government company charged with operating, maintaining and improving the whole of England's motorways and major A roads.
PowerPlus worked with not only Highways England, but many of their suppliers and stakeholders to produce a Generic Induction Video that could be used throughout the whole of the network. Filming included roadside attendance, road construction drone work requiring high levels of safety and security for not just us, but fellow road users as well.
Induction Video Frequently Asked Questions