Our Story
Power Plus Safety is a company dedicated to providing the very best in corporate induction videos and its associated software.
Founded in 2009 by Graham Boanas after selling a successful nationwide electrical health and safety testing business, PowerPlus Safety has now become an industry leader in the filming and delivery of site induction videos for visitors, employees and contractors and its associated software.
Power Plus is deeply rooted in its family values as Janine Boanas (Director of Sales) and Lauren Boanas (Director of Production) continue to be instrumental in the development of this successful business.
As Graham said, "I was tired of visiting sites and having to sit through a 'Death by PowerPoint' presentation and then to be only allowed on site with no real traceability. I thought, there must be an easier way?"
With that thought in mind both Graham and the team worked tirelessly to develop a system of induction that could be delivered not only in a more engaging manner but one that could also ask quizzes and log if a person had done the induction and when.
Power Plus Safety are unique in offering a library of brand new RoSPA approved basic awareness courses, bespoke training online for anything, be it health and safety, HR and diversity.
Working nationally across the UK, Power Plus Safety are now recognised as a leader of induction videos and its software.
Induction videos & compliance management software you can trust!
Our team have the knowledge to help you every step of the way during your process.
Induction videos aren't a "one off" for us, we actually specialise in them so we know what's needed for you and your company.
Our advantages
We are professional in delivering engaging induction videos for all staff and their visitors.
Our in house software package ensures your new site induction video is tracked, from the first time someone views it to after they've finished the quiz and printed their certificate.
Our team of experts ensure we cover every aspect of the induction including health and safety, cyber security and social media limitations.
We make the whole process simple and easy right from the initial planning right through to portal delivery.
Our departments
What makes Power Plus so special… all of our work is done in house, meaning we can create your content quickly and efficiently. We ensure you get direct support all the way through, from scripting your Video Inductions and the company's software creation, to easily accessible assistance with one of our support Team.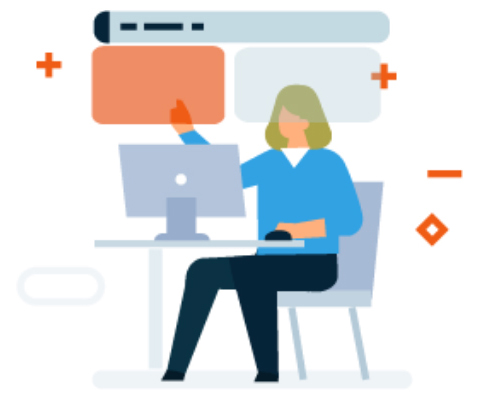 Software
Our compliance management software has been custom built by our team, we use frequent input and feedback from our customers so we can develop bespoke software solutions for their requirements.
With experience of working with a vast number of companies over many industries, our software team truly understand the importance of company values and recognisable branding, that's why they create each portal to suit you and your needs.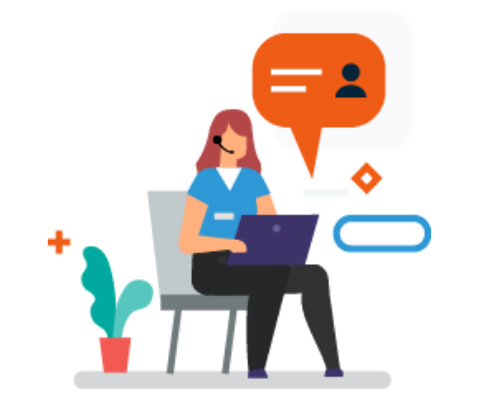 Support
If you are struggling to use a new software the last thing you want to do is wait around for an email or call back, with our dedicated support team you can call and speak to an actual person who can help you with any issues you're having or talk you through the system.
The support team offer 1 to 1 or team training to management, meaning you be confident in your administrators abilities to utilise the all of the features available to you on your portal.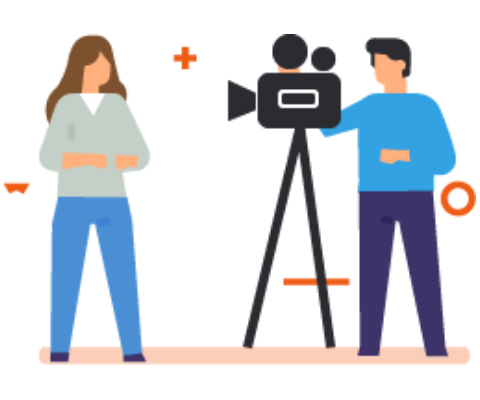 Videography
Our in house videography department makes the induction video creation process a breeze…
From your existing induction PowerPoints we can provide assistance with scripting, because we specialise in Health and Safety and are experts in our field, we understand what needs to be included to make your video as relevant as possible.
Our videographers are experienced in filming in potentially hazardous and dangerous environments, so they are able to visit site and get footage in a professional and safe way, using both handheld and drone cameras with the appropriate RAMs prepared prior to the visit.
Due to working in house, if there are any company personnel or policy changes, Power Plus videographers are able to amend induction videos or site specifics in a timely manner.
As we have a dedicated filming studio and in house presenters, we can develop the content needed for extra safety and awareness courses to suit you, so if you are looking for a subject you don't already have, just ask.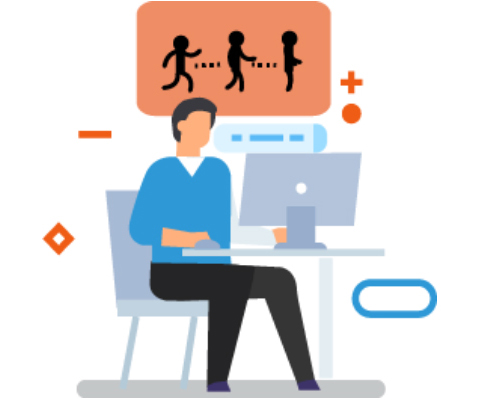 Animation
We work closely with your company to deliver bespoke, tailor made animated assets as well as full screen animations to accompany your video. Think of it as the icing on the cake; it's the perfect finishing touches that position us as the leaders in delivering world class video inductions.
Sometimes we cannot capture certain moments or processes on site, or something may not look perfect for you, so our animators are able to work around these difficulties by creating fantastic animations that can illustrate key health and safety processes or rules in an engaging way.
Using your brand guidelines or any supporting detail you have that best shows us your company's style and digital presence, we can build animations from the ground up including titles, headers in between sections of the video, and transitions.
Our skilled animators can also make characters or animated 3D maps that give your project that extra something special.
We are proud of being able to talk through any ideas you may have for animated elements, and will keep you involved every step of the creation process. You are in the driving seat…