Asbestos Awareness (Category A)
About the course
Introduction
Asbestos is an extremely hazardous substance that constantly causes serious ill-health to anyone who disturbs it. For this reason, anyone who is likely to disturb asbestos in their work must have an awareness of the correct procedures to follow.
Who Should Take This Course?
Our COSHH training course is aimed at providing suitable training for all levels of employees who may come in contact with or work with any hazardous substances in their workplace. It is vitally important to always provide employees with the necessary knowledge to be competent and do their job properly. Suggested professionals that would benefit from our courses are:
Catering and baking
Cleaning
Beauty and hairdressing
Engineering
Vehicle repair and painting
Welding
Offshore oil and gas
Printing
Woodworking
The Course Overview
Asbestos Awareness (Category A) training helps workers to understand the risks associated with this hazardous material and by doing so can help avoid work that may disturb asbestos.
This RoSPA accredited course provides a comprehensive introduction to the many dangers of working with asbestos and helps employers to comply with the law by ensuring that their workers are appropriately trained in order to work safely.
Please Note: Any workers who plan to carry out work which will knowingly disturb asbestos require a higher level of training, (Category B or C) which is not supplied by our course. This course does not in any way allow you to work with asbestos containing materials.
Ensures you comply with UK Health and Safety legislation.
Developed by our health and safety professionals.
Approved by RoSPA.
Fully online course and assessment with no time limits.
Full video course with presenter.
Approximate duration is one hour.
On completion, certificate can be printed immediately.
Certification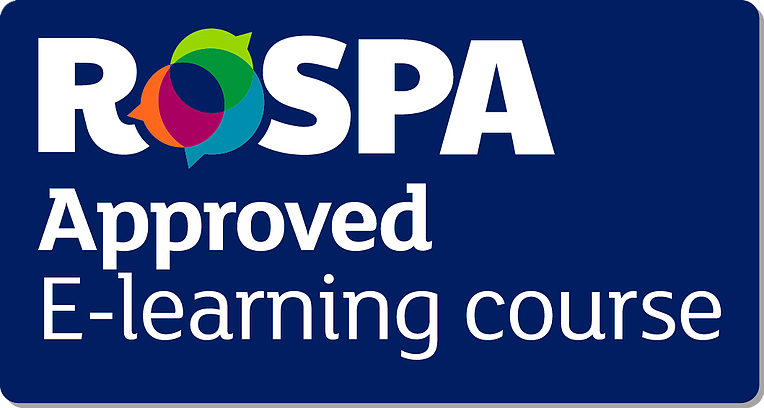 This course is approved by RoSPA, the Royal Society for the Prevention of Accidents, for providing quality and content-approved training. On successful completion of the course you will be able to print off your own Certificate of Completion which can be used as evidence for compliance and audit.
Course Content Videos
Video 1: What is Asbestos?
Video 2: The Effects of Exposure to Asbestos
Video 3: The Legal Framework
Video 4: Risk Assessment
Video 5: Asbestos Containing Materials
Video 6: Emergency Procedures
Video Durations
Video 1: 4 Minutes 33 Seconds
Video 2: 2 Minutes 22 Seconds
Video 3: 5 Minutes 20 Seconds
Video 4: 4 Minutes 11 Seconds
Video 5: 4 Minutes 29 Seconds
Video 6: 4 Minutes 47 Seconds
Total Duration: 25 Minutes 42 Seconds