Fire Safety
About the course
Introduction
Our fire safety training course is designed to give employees the basic knowledge of the risks associated with regard to fires in the workplace. This includes details about what causes a fire and what appropriate safety precautions and fire evacuation procedures you should take.
Why should you comply?
A knowledge of fire safety is very important, as a failure to comply with government legislation could potentially lead to fines or legal claims. Fire safety training is therefore compulsory for all organisations. It's important so make sure you do it guys!
Who Should Take This Course?
Under government legislation, all employees are required to take adequate fire safety training, regardless of which industry they work in. Our fire safety course provides suitable training for all levels of employees.
Employers are required to ensure that all new employees undergo fire safety training when they first start work and that existing employees have their training refreshed if any new fire risks are identified by a risk assessment.
Please note that although this course meets government legislation, you need to be aware that people in charge of fire risk assessments and fire evacuation procedures require fire warden training, as well as practical training in using firefighting equipment.
The Course Overview
In this course we look to give workers a knowledge of the health risks surrounding working with hazardous substances, including how to undertake a COSHH assessment by identifying the risks and the control measures needed, and ensure that they understand how to work safely with hazardous substances.
Ensures you comply with UK Health & Safety legislation.
Developed by our health and safety professionals.
Approved by RoSPA.
Fully online course and assessment with no time limits.
Full video course with presenter.
Approximate duration is one hour.
On completion, certificate can be printed immediately.
Certification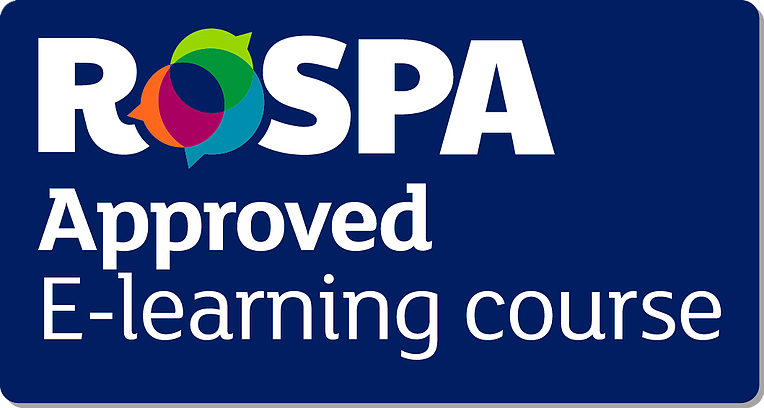 This course is approved by RoSPA, the Royal Society for the Prevention of Accidents, for providing quality and content-approved training. On successful completion of the course you will be able to print off your own Certificate of Completion which can be used as evidence for compliance and audit.
Course Content Videos
Video 1: Fire Safety Introduction
Video 2: The Types of Fire
Video 3: Fire Extinguishers and Their Uses
Video Durations
Video 1: 3 Minutes 51 Seconds
Video 2: 4 Minutes 13 Seconds
Video 3: 9 Minutes 29 Seconds
Total Duration: 17 Minutes 33 Seconds