Control Of Substances Hazardous To Health (COSHH)
About the course
Introduction
Hazardous substances such as acids, bleaches etc. can affect anyone within the workplace, not just those who handle them during the course of their work. There's plenty to consider and in this course we cover exactly what you need to keep your environment safe and your staff happy.
Why should you comply?
Under the Control of Substances Hazardous to Health (COSHH) Regulations it states that 'every employer who undertakes work which is liable to expose an employee to a substance hazardous to health shall provide that employee with suitable and sufficient information, instruction and training.' Employees also have a legal responsibility to co-operate fully with their employer in order to enable them to meet their legal obligations.
So, by having effective COSHH training, employers can now be assured that everyone in the workplace is competent to carry out their work safely. The managers, supervisors and other members of staff should be able to recognise the hazards and able to take action to reduce or eliminate the risks and understand how to follow the procedures.
Who Should Take This Course?
Our COSHH training course is aimed at providing suitable training for all levels of employees who may come in contact with or work with any hazardous substances in their workplace. It is vitally important to always provide employees with the necessary knowledge to be competent and do their job properly. Suggested professionals that would benefit from our courses are:
Catering and baking
Cleaning
Beauty and hairdressing
Engineering
Vehicle repair and painting
Welding
Offshore oil and gas
Printing
Woodworking
Agriculture
The Course Overview
In this course we look to give workers a knowledge of the health risks surrounding working with hazardous substances, including how to undertake a COSHH assessment by identifying the risks and the control measures needed, and ensure that they understand how to work safely with hazardous substances.
Ensures you comply with UK Health and Safety legislation.
Developed by our health and safety professionals.
Approved by RoSPA.
Fully online course and assessment with no time limits.
Full video course with presenter.
Approximate duration is one hour.
On completion, certificate can be printed immediately.
Certification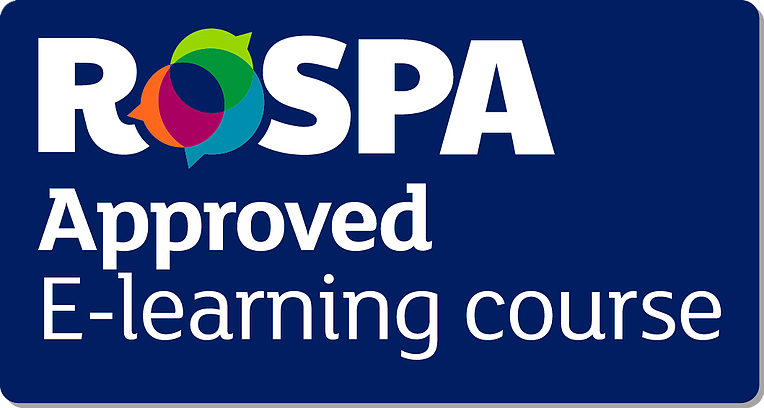 This course is approved by RoSPA, the Royal Society for the Prevention of Accidents, for providing quality and content-approved training. On successful completion of the course you will be able to print off your own Certificate of Completion which can be used as evidence for compliance and audit.
Course Content Videos
Video 1: Introduction to COSHH
Video 2: Legal Regulations
Video 3: Problems to Health from Hazardous Substances
Video 4: Identifying Hazardous Substances
Video 5: Risk Assessments and Control Measures
Video 6: Monitoring the Assessment and Health Surveillance
Video Durations
Video 1: 4 Minutes 41 Seconds
Video 2: 3 Minutes 6 Seconds
Video 3: 4 Minutes 11 Seconds
Video 4: 6 Minutes 55 Seconds
Video 5: 10 Minutes 8 Seconds
Video 6: 6 Minutes 11 Seconds
Total Duration: 35 Minutes 12 Seconds